Meet our Veterinary Team
Meet the Veterinarians & Team of Payson Family Pet Hospital! We're pleased to provide exceptional vet care for your pets!
Get to know our Veterinary Team!
We are solely dedicated to your pet's care! We look forward to getting to know you, and we hope you'll take the time to scroll down and get to know us.
Dr. Daniel Grant
Doctor
Dr. Grant was born in Pasadena, California. After high school, he served a 2 year LDS mission in the Philippines Bacolod Mission. He earned a Bachelors of Science Degree in Biology from BYU-Idaho in 2009 and his Doctorate of Veterinary Medicine from Western University of Health Sciences in June of 2016. He worked at Twin Falls Veterinary Clinic and Hospital in Twin Falls, Idaho before joining Payson Family Pet Hospital in June of 2017. Dr. Grant enjoys many aspects of general practice, especially wellness, dermatology, surgery and client education. His interests outside of work include everything outdoors, woodworking, gardening and spending time with his wife and five rambunctious boys.
Dr. Marie Witbeck
Doctor
Dr. Witbeck was born in Logan, Utah and grew up in various parts of Utah and Idaho. She earned a Bachelor of Animal Science from Utah State University prior to receiving her Doctorate of Veterinary Medicine from Utah State University/Washington State University Veterinary Program in May 2017. Dr. Witbeck loves all aspects of general practice and is thrilled to be here at Payson Family Pet hospital. Her interests outside of veterinary medicine include hiking with her beloved dog Crash and playing board games with family and friends.
Dr. Jay Dee Ipsen
Doctor
Dr. Ipsen was born in Montpelier Idaho. He grew up on his family owned cattle ranch and developed interest in agriculture and livestock at early age. After High School, he served 2 year mission for LDS church in Ventura, California. Dr. Ipsen then attended BYU for his undergraduate work and obtained a bachelors degree and DVM degree at Washington State University. He went on to practice at Selah Veterinary Hospital in Selah, Washington for 5 years, and then Bird and Exotic Pet Hospital and Parish Creek Veterinary Hospital for 2 years. Dr. Ipsen opened Payson Family Pet Hospital in 1997 and has owned and operated it since that time. Some of his interests and hobbies include outdoor activities (particularly fly fishing and skiing), gardening, and reading about business and history.
Dr. Angela Cannon
Doctor
Dr. Cannon was born in Rigby, Idaho. When she was 12 years old her family moved to Springville, Utah where she completed high school. For her undergraduate she attended Utah Valley University where she obtained her bachelor's degree in Biology. She then joined the WIMU veterinary program and her veterinary degree was completed through Washington State University in 2020. Dr. Cannon is married with two human children and one dog child (an Australian shepherd mix, Stella). Dr. Cannon has a passion for helping animals and their families. When she is not at the clinic, her favorite activities are cooking, gardening and camping with her family.
Dr. Elizabeth Pagaduan
Doctor
Dr. Pagaduan is very excited to be back at Payson Family Pet Hospital. Dr. Pagaduan grew up in Salem, UT. She did her undergraduate work at BYU-Idaho and Utah State University. She attended veterinary school at Washington State University. After graduating she worked at Payson Family Pet Hosptial for nearly 7 years. She then took some time off to get married, have two beautiful daughters and enjoy living in some different parts of the country, Maryland and Texas. She is thrilled to be back home in Utah. Dr. Pagaduan loves many aspect of veterinary general practice, but particularly enjoys client education and wellness visits. Dr. Pagaduan's interests outside of work include, training her Goldendoodle, Honey, working in the yard, cooking, crafting, playing tennis, and spending time with her family.
Dr. Heidi Conrad
Doctor
Dr. Heidi Conrad grew up in Spanish Fork and received a Bachelor of Science degree from Utah State University. She lived in Hawaii and Alaska before heading to Scotland to earn her veterinary degree from the University of Glasgow. She moved back to the USA in 2012 and joined our practice in May 2015. She loves spending time outdoors especially camping and hiking.
Dr. Jack Fillerup
Doctor
Dr. Fillerup was born in Alexandria, Virginia. He Graduated from Payson High School and then served LDS mission in Mexico City. He then graduated from BYU summa cum laude with BS in Biology and from Washington State University College of Veterinary Medicine with DVM. He worked at Craig Road Animal Hospital in Las Vegas for 2 years. He joined Payson Family Pet Hospital in 2014. Dr. Fillerup became certified with the Board of American Veterinary Practitioners in 2018. His interests include soft tissue surgery, internal medicine, and ultrasonography.
Dr. Cameron Rodee
Doctor
Dr. Rodee was born and raised in American Fork, Utah. He graduated from American Fork High School and played the trumpet for the AFHS Marching Band for all four years. He then spent two years in Ontario, Canada on an LDS mission. He earned a Bachelor's degree in Animal Science from Utah State University, and after a year off as a Vet Tech, he earned his Doctorate of Veterinary Medicine from Midwestern University in Glendale, AZ. Dr. Rodee loves spending time with his beautiful wife and two young boys, as well as caring for his two cats, Mary and Pippin, and his two dogs, Frodo and Tom. His hobbies include woodworking and video games.
Get to know our management team!
Karli Carter
Practice Manager
Karli started working at PFPH in 2005 as a veterinary technician and receptionist. She worked as the head technician for 4 years. When the current office manager retired, she took over her position as well. With continual growth of the hospital, the two jobs melded into a hospital administrator role. Karli was awarded the Emerging Leaders scholarship from the VHMA in 2014 and became a Certified Veterinary Practice Manager (CVPM) in 2015. She currently sits on the board of directors for the VHMA. In 2016 she became a part owner of PFPH alongside Dr. Hooley and Dr. Ipsen. Karli particularly enjoys being a veterinary practice manager because it allows her to make a positive difference in the practice, as well as the lives and careers of fellow employees, while at the same time providing excellent service to the clinic's clients and their pets.
Melissa
Office Manager
Bio coming soon..
Tomi
Lead Receptionist
Bio coming soon..
Jamie
Lead Exam Roomr
Bio coming soon..
Kaylene
Inventory Manager
Bio coming soon..
Michele
Lead Kennel
Bio coming soon..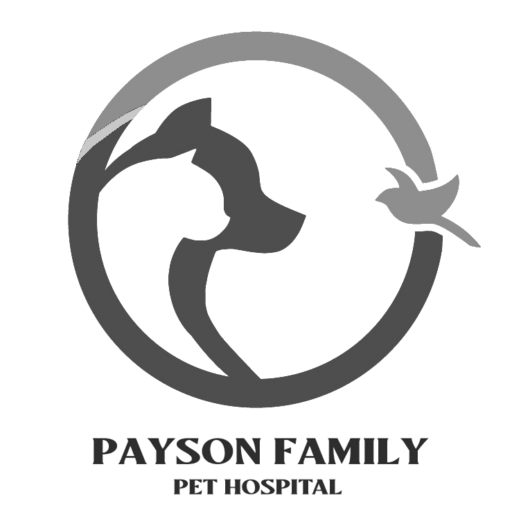 Justin
Surgical Lead Technician
Bio coming soon..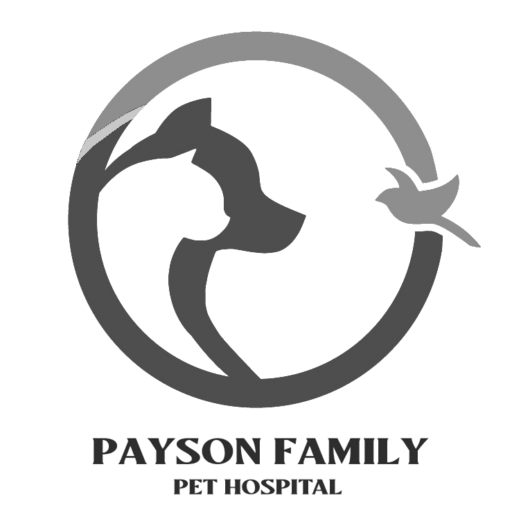 Dakotah
PM Lead Technician
Bio coming soon..